Every now and then a project comes along that is incredibly special...
During 2019 Craig Barnshaw from Inductaflex visited Professional Polishing Services to talk about having some 316 2B sheets polished to UltraMarine. Whilst the quantity required was quite small, just 250 square meters, the actual project was fascinating and much bigger than the quantity of stainless steel.
Inductaflex was making the largest and most complex bending project in the World. The huge three dimensional formed twisted aluminum profiles, formed on a bespoke machine manufactured by Inductaflex UK, after hundreds of hours of engineering analysis. The final structure would then be clad in the polished stainless steel.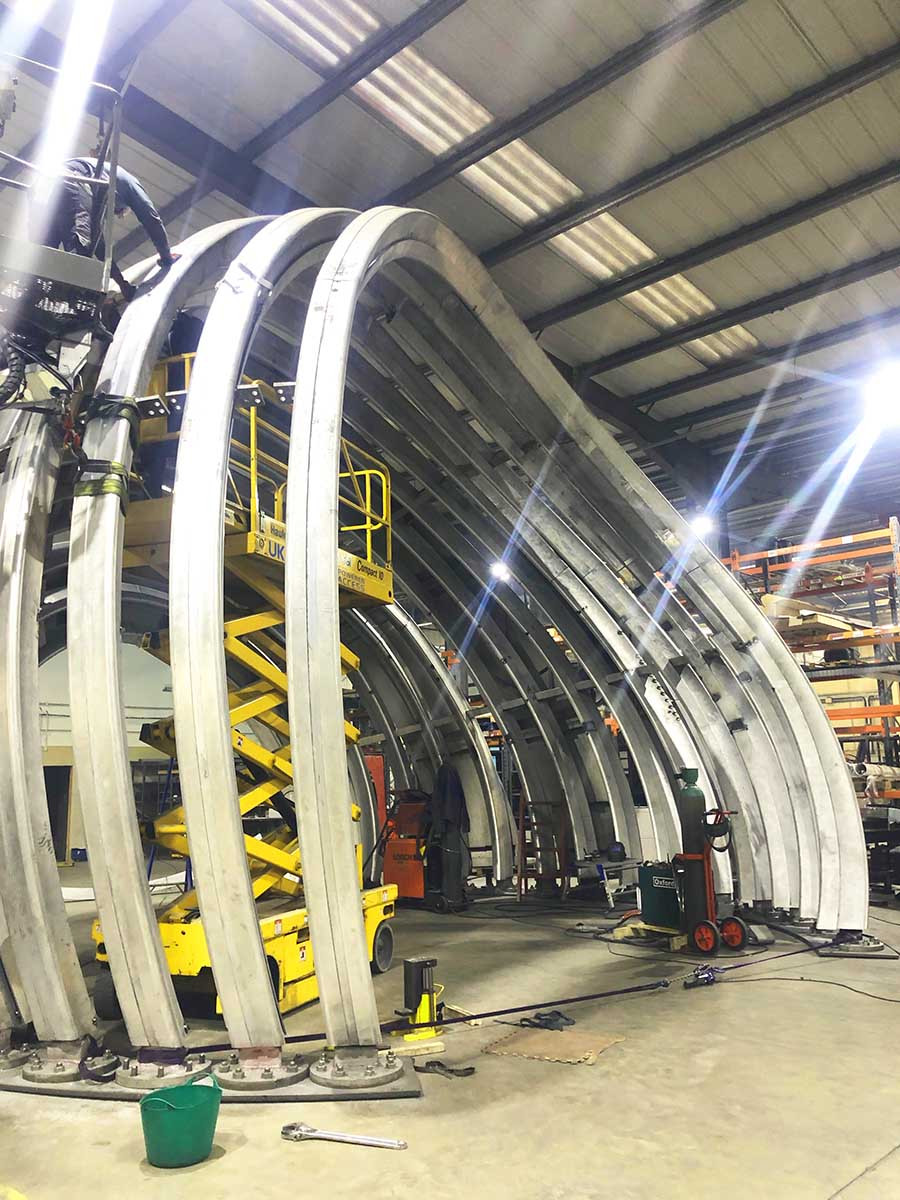 The end result was to be a 30-foot tall interactive sculpture with lights and sound to be installed in the center of the AT&T Discovery District® in Dallas, Texas. Called the Globe, the internal structure is as stunning as the exterior use of UltraMarine finish on the stainless steel. The polished exterior mirror finish beautifully reflects the surrounding buildings. Walking inside the Globe, one is immersed in an interactive light and sound experience, with lights and sound responding to your location and movement as you move within its interior.
Managing Director of Professional Polishing Services Ltd, Kirsty Davies-Chinnock visited the Globe when it was being assembled prior to shipping to Dallas to inspect the polished finish as it was installed onto the frame.